If you're a student, finding student accommodation is such a pain isn't it? You need good digs, great value, convenience and so much else. Wouldn't it be great if there was an easy way to find the best accommodation for students in Newcastle?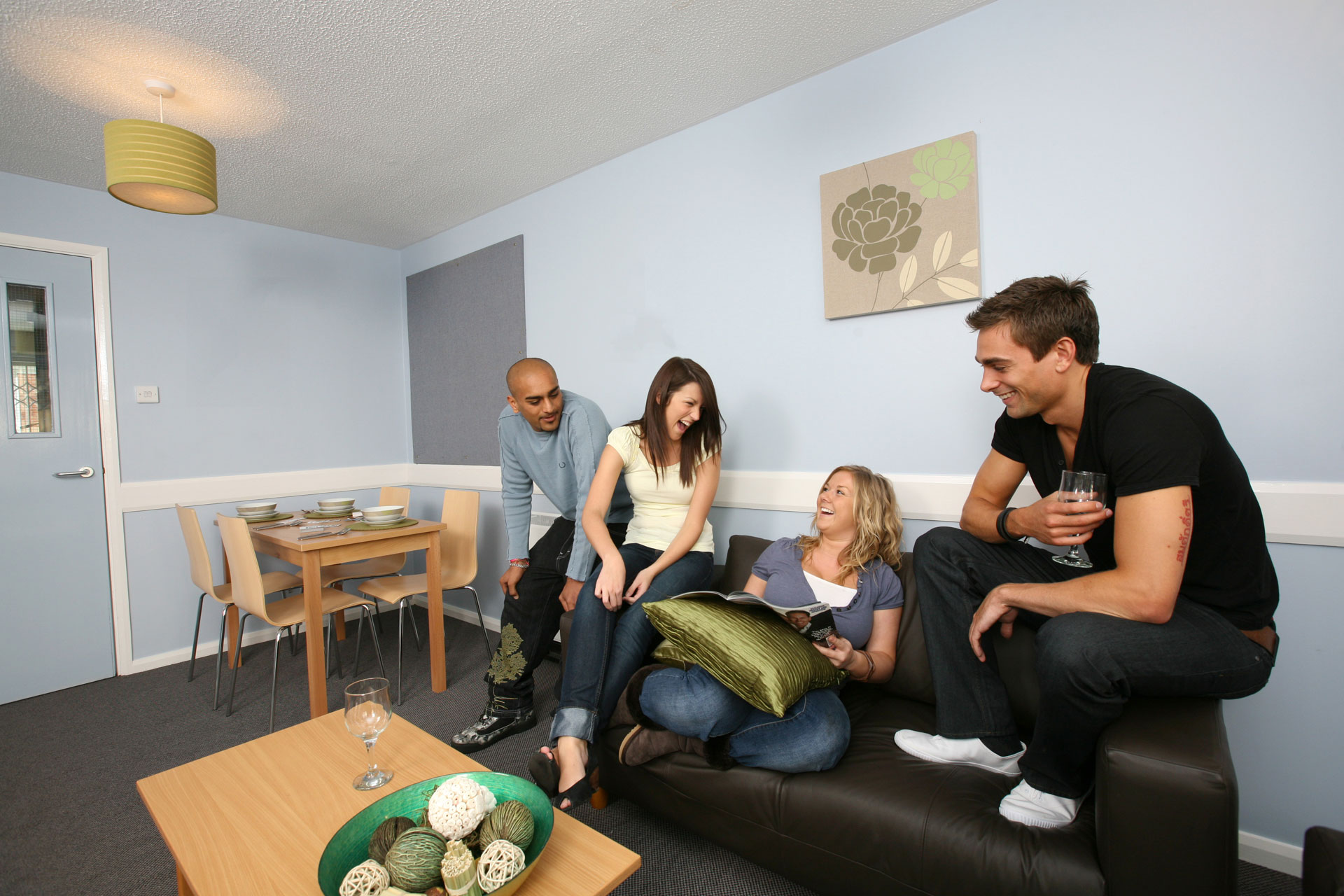 Well, the good news is, there is – and it starts with this article. We're going to tell you a few tips to help you find that awesome student accommodation you've been looking for in Newcastle.
7 things to look for when searching for the best accommodation for students in Newcastle
Simple contracts
Unless you're studying law, nobody likes to have to deal with complicated legal contracts and documents, right?
When you're looking for student accommodation, it helps immensely if there are simple contracts for any property you may be renting/leasing.
Simple contracts, with no sneaky small prints, are your friend here. If it's not written clearly in English anyone can understand, with no 'legalese', then find somewhere that has simple contracts – otherwise you could end up paying for it later when cancelling, or if there's damage, or other things you didn't understand in the contract.
Very low deposit
You're students, not property developers, right? Living on student finance, or the 'bank of Mum and Dad, or savings can quickly dwindle away if you're not careful, so look for accommodation for students in Newcastle with very low deposit needed.
Living in student accommodation for several years can be costly, so it's better to have funds in the bank rather than in a landlord's, so look for a very low deposit or look elsewhere.
Great houses, close to uni
Location, location, location – we've all heard that saying right? And it can't be truer when looking for accommodation for students in Newcastle.
What's the point in having a great house, that's miles away from university? You'll spend a fortune in transport, as well as losing a lot of time, unless you're located close to uni.
Equally, don't pick a dump of a property just because you it's only a few steps away from campus. Close to uni is fine, but it doesn't actually have to be on or around campus – these are usually poor properties anyway.
No upfront rent
Whilst there's a lot of property developers with student accommodation portfolios, they understand students have very little money to pay upfront rent.
Look for accommodation for students in Newcastle that offer no upfront rent deals, as these are not only more convenient but also better to budget for.
Great value for money
Know the marker when you are looking for student accommodation, as it's very easy to pay above the market rate. Landlords are looking to make quick money and get their properties rented as quickly as possible, so there's always deals to be had for the canny student.
No agency fees
There should be no need to pay agency fees when looking for accommodation for students in Newcastle. Avoid any third parties, and look for website or agency that can offer you direct (rather than third party prices) rents without commission.
Reliable reputation
When you're looking for accommodation for students in Newcastle, reputation is everything. Shop around to find student properties where there are testimonials and references, such as Google reviews, as then you can be reassured you'll be dealing with reputable companies or people.