With a booming fitness industry here in the UK, there has never been a better time to become a personal trainer. For anyone that has a passion for fitness and exercise, then a career as personal trainer could be very fulfilling and worth pursuing.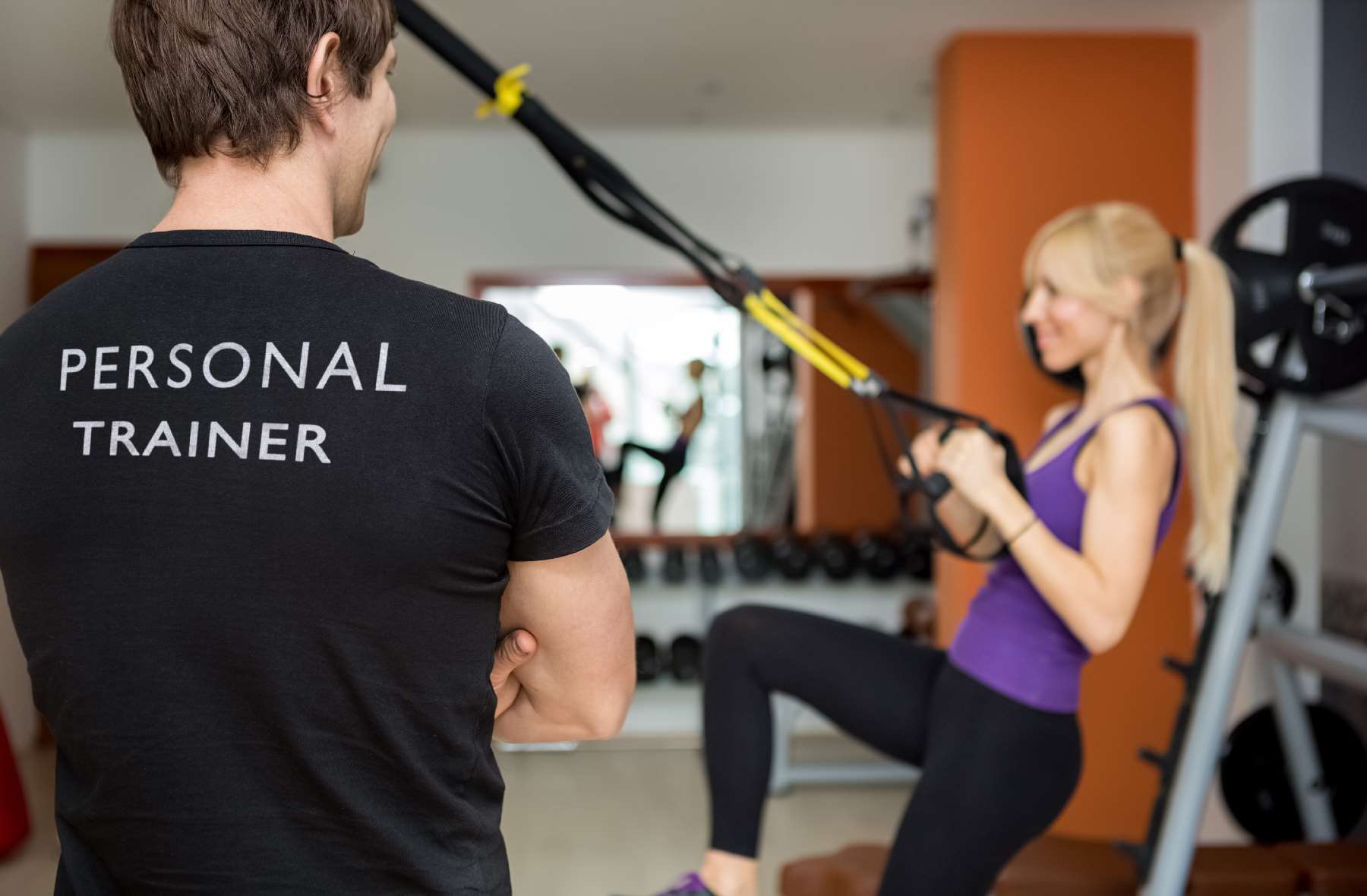 To become a professional personal trainer, you will need certain qualifications specific to the line of work. There are countless institutions up and down the nation that offer accredited personal training qualifications, but with so many options available it can be rather confusing knowing where to begin.
Check out this guide covering all the qualifications you need to become a personal trainer:
Level 2 Gym/Fitness Instructor Certificate
To begin a career in personal training, you will need to obtain the level 2 gym/fitness instructor certificate. This is the entry-level course that provides you with the qualifications needed to study for the level 3 personal training course (more on that later), so it's the first qualification you will need to gain.
Level 2 courses feature a variety of modules covering aspects of fitness instruction, with classes providing information such as the principles of fitness and exercise, health and safety in a gym, how to support clients during a workout etc.
The course should be easy enough to pass, being comparable to school GSCE courses, so with enough studying and dedication most people will pass.
Level 3 Personal Training Certificate
Once you pass the level 2 gym/fitness instructor course, you will then be eligible to study for the level 3 personal training certificate. After gaining this, you can work as a fully qualified personal trainer anywhere in the UK, including working as a self-employed trainer.
Again, the content of this course varies depending on the provider, but in most cases, it will be a continuation of the work learned during the level 2 course, along with further knowledge and skills needed to become a personal trainer.
As you may expect, passing this course is more difficult when compared to the previous one, although it still has a high pass rate should you remain dedicated and put in the hard work needed to pass.
Diplomas
You will notice many of the establishments that provide personal training courses offer diploma courses. These are simply course packages that allow you to gain all the necessary qualifications over a single course, so they will take longer to pass but tend to offer better value for money.
It will almost always be cheaper to get both qualifications as part of a package deal rather than paying for each one separately, making it a great option for anyone starting out in their career looking to learn to get qualified as soon as possible.
Furthermore, there are many different level 3 diplomas available from most training course providers. While not required, they are certainly worth investing in for the future, as they expand your knowledge and qualifications, allowing you to provide more specialised training or seek out better paying work.
For example, you might want to take level 3 courses covering nutrition, conditioning, specialised training (e.g. outdoor training) or even business skills, as these will all serve to enhance your qualifications and allow you to earn more.
Things to consider 
Fulltime or Part-Time?
Courses will be available as either fulltime or part-time, so be sure to consider which option is most suitable for your situation. While a fulltime course allows you to gain qualifications quicker, it may be difficult to do so if you have other commitments such as fulltime work, a dependent child etc.
Part-time offers a more flexible course but will take longer to pass, although classes tend to occur during weeknights or weekends. However, you'll have less time in the classroom and need to do a lot of the work from home, so make sure you consider which studying methods suit you!
Online
You will find a great number of personal training courses can now be conducted online, which offers obvious benefits for those that live too far away to attend in person or have other commitments that limits their time away from home.
Course Providers
For anyone looking to become a personal trainer, there is certainly no shortage of course providers. Many will understandably go for one that is easiest to travel to, but it can be more difficult if there's a few good options to choose from.
There are other things you may want to think about when choosing possible course providers, such as the duration and cost of the course, and make sure the course is fully accredited and recognised by the the Register of Exercise Professional's (REPs).